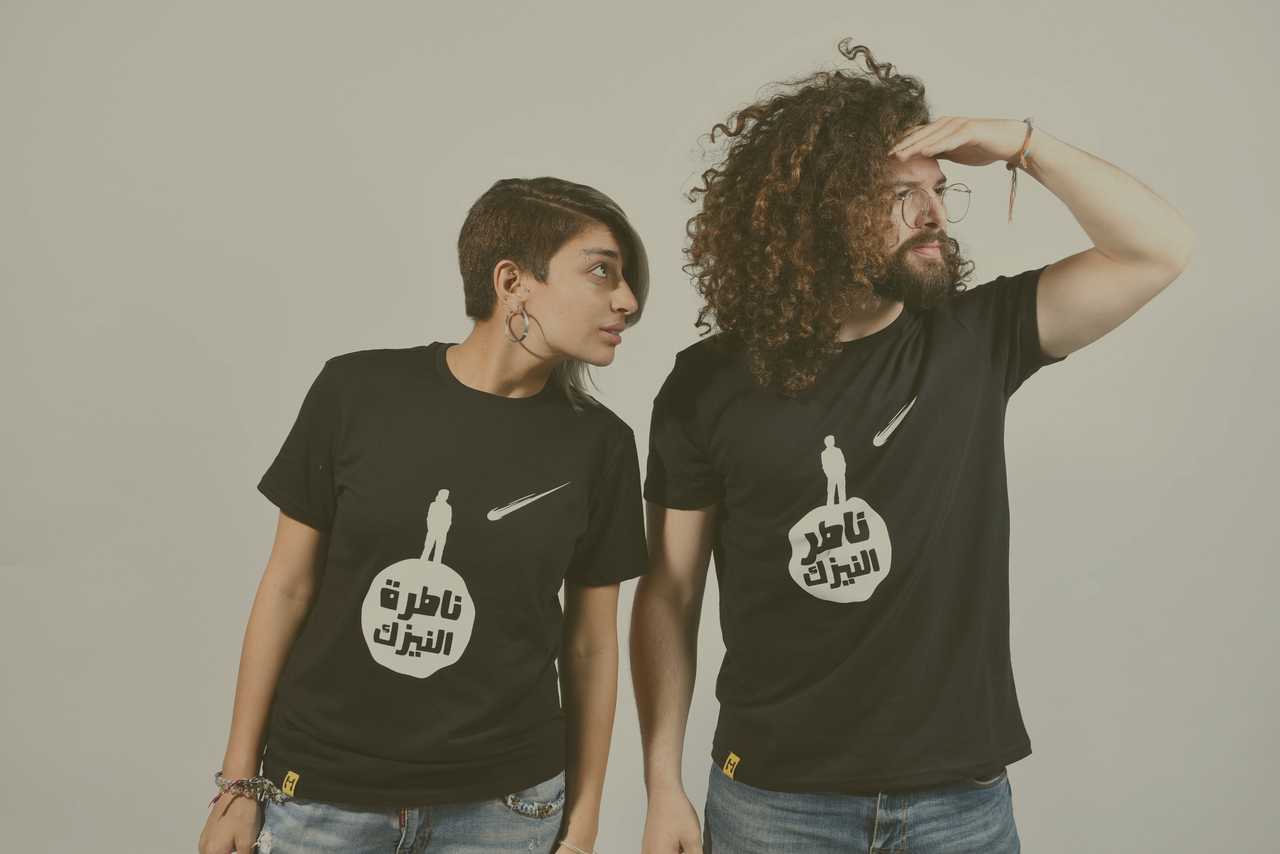 Product - H-shirt | shop Lebanese art pieces on high quality clothes
Lebanese street-wear brand that promotes local art pieces on high quality clothing.
t-shirt,tote bags,bag,Hoodie,Lebanon,Tripoli,Beirut,men,women,accessories,hijab,design,print,silkscreen,H-shirt,clothing,customize,arabic,designers,creative,hshirt
Design Description
The story of this design occupies a special place in my heart. It all began as a birthday gift to one of my closest childhood friends. She is a human rights activist and a political researcher, currently living in Tunisia. As I highly value my career path as I closely working with refugees since 2014. That's why I decided that there is nothing more important and significant than putting the first article of the Universal Declaration Of Human Rights on a T-shirt. I consider this as the bridge between my career in graphic design and my work in the Human rights field. We all need to advocate for human rights, this is the way I advocate.
Product Description
Looking for a real friend?
We've got your BAG!
Introducing this reliable yet authentic Lebanese hand-made bag.
Materials:
The faces are made of 100% Pakistani raw Cotton which gives an authentic look and touch.
The sides are made of Gulf Clispe leather, a dark brown colour which adds a warm feeling.
Featured with a fixed handle and an adjustable strap, it can be used as a shoulder or cross-body bag.
Manually silkscreen printed at our atelier, using high-quality textile inks.
Measurements:
Height: 40 cm
Width: 30 cm
Depth: 10 cm
Weight: 650 g
Drop Length: 35 cm - 65 cm
Washing Instructions:
Hand wash separately in cold water.
H-shirt is a Lebanese street-wear brand that promotes local art pieces on high quality clothing via e-commerce.
+961 6 423443
+961 7 054158